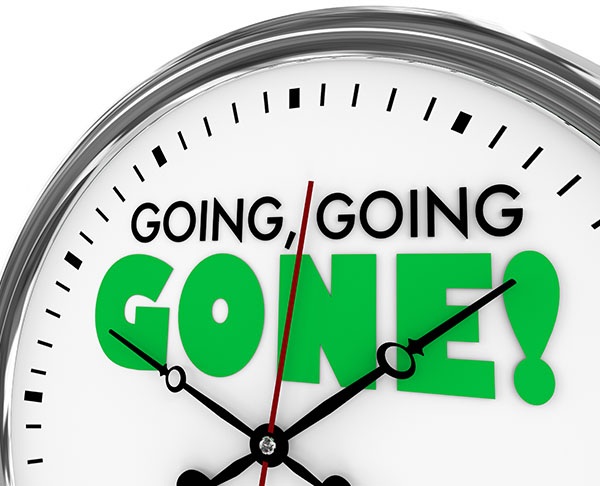 Do you have

Questions

?
Find answers quickly concerning auctions.

Please read questions below and if you can not find your answer, please send us your question, we will answer you as soon as possible.
Frequently asked questions
How do I place a bid in a live auction?
Upon arriving at the auction site, you will register for a bidder number by presenting a picture ID at the Clerk's Desk. When the auctioneer begins calling bids on your desired item, you will raise your bidder number card or your hand to place a bid. If you are the high bidder on an item, you will show your bidder number to the auctioneer or ring man, and your number will be recorded as the buyer.
Can I inspect the items before an auction?
Absolutely. The auction site will be open by 8 am the morning of the sale for you to inspect items of interest. Each sale will also have a predetermined Pre-Sale Viewing Date. Please check the sale description on the website for this information.
What are the Terms and Conditions of Sale?
Each individual sale may have varying terms and conditions, depending upon the type of sale and items being sold. However, most sales will have the following general terms and conditions:
Any announcements on day of sale by the auctioneer will take precedence over any and all prior announcements or publications, written or oral.
Once an item is declared sold to a bidder that item becomes the sole responsibility of that bidder. BONAFIDE Auction Co. is not responsible for lost or stolen items.
All items must be paid for by end of day.
Items may be picked up day of auction, the following day, or within the announced times for each individual auction, with proof of payment receipt from the Clerk's Office.
No items are to leave the auction facility without proper paperwork.
All items sold at auction, unless otherwise announced by the auctioneer at the time of sale, are to be considered "As-is-Where-is" with no other warranty expressed or implied.
Please inspect all items before bidding, and make sure they meet your approval before placing bids.
What is an Absolute Auction?
If any given auction is advertised or announced to be absolute, all items at auction will be sold to the winning bidder, regardless of price, with no reserve or minimum bid in place.
What is a Buyer's Premium?
If an auction is advertised or announced to have a buyer's premium, the percentage advertised will be added to the final bid. For instance, if an auctioneer advertises a 10% buyer's premium at a sale, a $100 item will result in a $10 buyer's premium for a final price of $110.
What is a Seller's Commission?
Seller's commission is a percentage of the final bid price that an auctioneer will charge the seller.
Is the high bid amount what I will actually pay for the item?
Not necessarily. At any given auction, if there is a buyer's premium advertised, that amount will be added to the final sale price as well as any applicable taxes.
What about sales tax?
Each buyer must pay all required sales tax on each item sold unless item qualifies as a tax-free purchase with an agriculture tax-exemption certificate. Buyer's agriculture tax-exemption certificate or a certificate of resale must be filed with the Clerk's Office prior to sale.